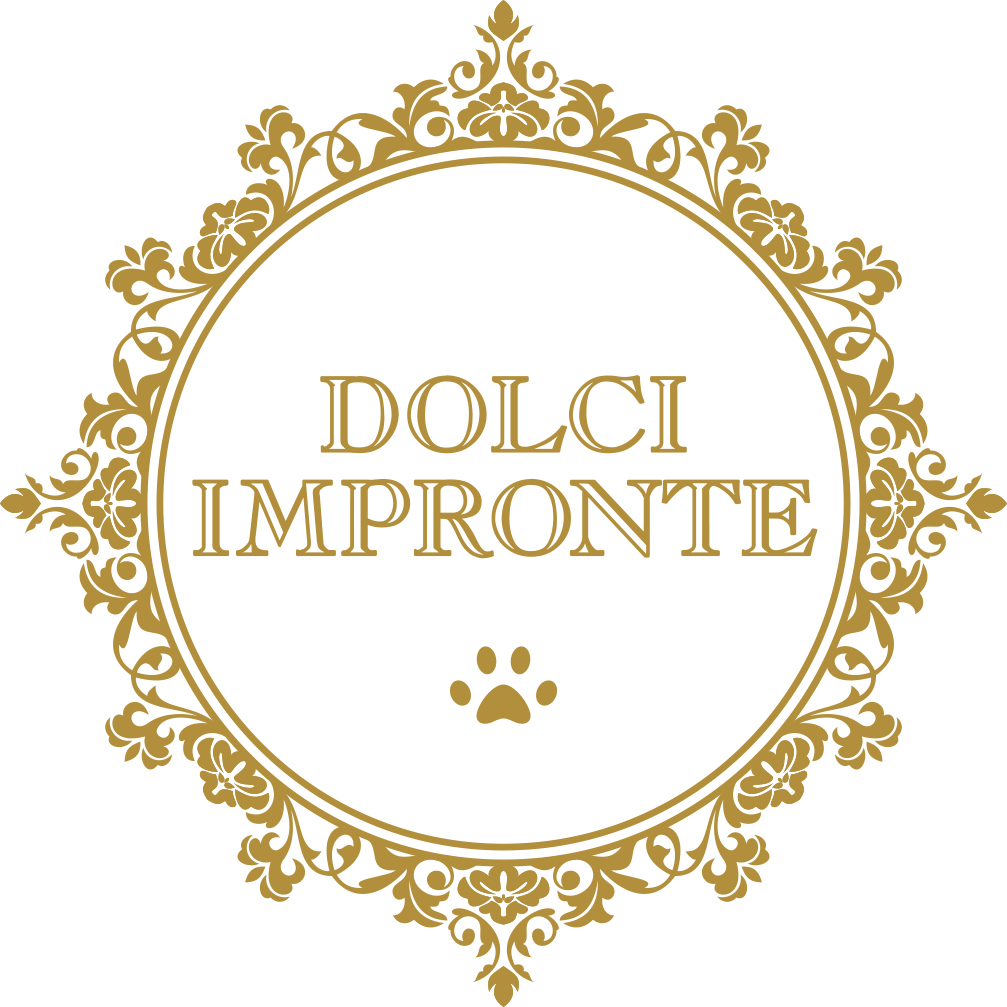 Dolci Impronte: the Italian Masterpieces for PET

EN DE FR ES


EN
Since 2017, a small artisan laboratory has been producing Dolci Impronte® products with great passion.

Few and selected enthusiastic girls dedicate all their wonderful artisan expertise and professionalism to producing Dolci Impronte® biscuits and cakes. The product manager, has the ideas and puts them on paper, just like in the past: then the pastry chefs create the samples. She confronts the pastry chefs and sometimes they change even just a slight nuance of the color, of the glaze; they add something, they take away something else.

All this for a dog biscuit, you say? Yes, because perfection is our rule. Only the products that pass the test are then put into production and sale, and this always under strict veterinary control.

But that's not all! Nothing is ready. When an order arrives at the laboratory, it is produced, kneaded, put in the oven, dried, glazed, decorated, written.

And in the end, the package is prepared, calmly, without haste. Ribbon, labels and then the product leaves for the final destination, or our 4-legged companions, who will be delighted.

Birthday cakes, Christmas, Easter, events, continuous products, customized products, all this is Dolci Impronte®.

We receive praise from all over the world every day of the year, because everyone is amazed by Dolci Impronte® products. Our masterpieces are present in the most beautiful boutiques in Italy and Europe, as well as luxury hotels, starred restaurants and we had the honor of serving Buckingham Palace.

Here in Dolci Impronte Italy, the real one, the one appreciated all over the world, that Italy of which we are proud, is recognized. Dolci Impronte is enthusiasm, professionalism, manual skills, craftsmanship, creativity, that's what we are.
In our team there are veterinarians, biologists, chemists but above all many customers and many friends who participate every day with their enthusiasm and suggestions in our beautiful work.
DE

Seit 2017 stellt ein kleines Handwerkslabor mit großer Leidenschaft Dolci Impronte®-Produkte her.

Nur wenige und ausgewählte begeisterte Mädchen widmen ihr ganzes wunderbares handwerkliches Können und ihre Professionalität der Herstellung von Dolci Impronte® Keksen und Kuchen. Der Produktmanager hat die Ideen und bringt sie wie früher zu Papier: Anschließend kreieren die Konditoren die Muster. Sie konfrontiert die Konditoren und manchmal ändern sie auch nur eine kleine Nuance der Farbe, der Glasur; Sie fügen etwas hinzu, sie nehmen etwas anderes weg.

Das alles für einen Hundekeks, sagen Sie? Ja, denn Perfektion ist unsere Regel. Nur die Produkte, die den Test bestehen, kommen dann in die Produktion und in den Verkauf, und dies stets unter strenger tierärztlicher Kontrolle.

Aber das ist nicht alles! Nichts ist fertig. Wenn ein Auftrag im Labor eintrifft, wird er hergestellt, geknetet, in den Ofen geschoben, getrocknet, glasiert, dekoriert, geschrieben.

Und am Ende wird das Paket in aller Ruhe und ohne Eile vorbereitet. Band, Etiketten und dann geht das Produkt zum endgültigen Bestimmungsort oder zu unseren vierbeinigen Begleitern, die begeistert sein werden.

Geburtstagskuchen, Weihnachten, Ostern, Veranstaltungen, kontinuierliche Produkte, maßgeschneiderte Produkte, all das ist Dolci Impronte®.

Jeden Tag im Jahr erhalten wir Lob aus der ganzen Welt, weil alle von den Produkten von Dolci Impronte® begeistert sind. Unsere Meisterwerke sind in den schönsten Boutiquen Italiens und Europas sowie in Luxushotels und Sternerestaurants vertreten und wir hatten die Ehre, den Buckingham Palace zu bedienen.

Hier in Dolci Impronte wird das echte Italien anerkannt, das auf der ganzen Welt geschätzt wird, das Italien, auf das wir stolz sind. Dolci Impronte ist Begeisterung, Professionalität, handwerkliches Geschick, handwerkliches Können, Kreativität, das sind wir.

In unserem Team sind Tierärzte, Biologen, Chemiker, aber vor allem viele Kunden und viele Freunde, die sich jeden Tag mit ihrer Begeisterung und ihren Anregungen an unserer schönen Arbeit beteiligen.
FR

Depuis 2017, un petit laboratoire artisanal fabrique avec passion les produits Dolci Impronte®.

Quelques filles enthousiastes et sélectionnées consacrent toute leur merveilleuse expertise artisanale et leur professionnalisme à la production de biscuits et de gâteaux Dolci Impronte®. Le chef de produit, a les idées et les met sur papier, comme par le passé : ensuite les pâtissiers créent les échantillons. Elle confronte les pâtissiers et parfois ils changent ne serait-ce qu'une légère nuance de couleur, de glaçage ; ils ajoutent quelque chose, ils enlèvent autre chose.

Tout ça pour un biscuit pour chien, dites-vous ? Oui, car la perfection est notre règle. Seuls les produits qui réussissent le test sont ensuite mis en production et en vente, et ce toujours sous contrôle vétérinaire strict.

Mais ce n'est pas tout! Rien n'est prêt. Lorsqu'une commande arrive au laboratoire, elle est fabriquée, pétrie, enfournée, séchée, émaillée, décorée, écrite.

Et au final, le colis est préparé, sereinement, sans précipitation. Ruban, étiquettes puis le produit part vers la destination finale, ou nos compagnons à 4 pattes, qui seront ravis.

Gâteaux d'anniversaire, Noël, Pâques, événements, produits continus, produits personnalisés, tout cela est Dolci Impronte®.

Nous recevons des éloges du monde entier chaque jour de l'année, car tout le monde est émerveillé par les produits Dolci Impronte®. Nos chefs-d'œuvre sont présents dans les plus belles boutiques d'Italie et d'Europe, ainsi que des hôtels de luxe, des restaurants étoilés et nous avons eu l'honneur de servir Buckingham Palace.

Ici, à Dolci Impronte Italie, la vraie, celle appréciée dans le monde entier, cette Italie dont nous sommes fiers, est reconnue. Dolci Impronte, c'est l'enthousiasme, le professionnalisme, l'habileté manuelle, l'artisanat, la créativité, c'est ce que nous sommes.

Dans notre équipe il y a des vétérinaires, des biologistes, des chimistes mais surtout de nombreux clients et de nombreux amis qui participent chaque jour avec leur enthousiasme et leurs suggestions à notre beau travail.
ES

Desde 2017, un pequeño laboratorio artesanal produce productos Dolci Impronte® con gran pasión.

Pocas y seleccionadas chicas entusiastas dedican toda su maravillosa experiencia artesanal y profesionalidad a la producción de galletas y pasteles Dolci Impronte®. El jefe de producto, tiene las ideas y las plasma en papel, como antes: luego los pasteleros crean las muestras. Se enfrenta a los pasteleros ya veces le cambian aunque sea un leve matiz del color, del glaseado; añaden algo, quitan algo más.

¿Todo esto por una galleta para perros, dices? Sí, porque la perfección es nuestra regla. Solo los productos que pasan la prueba son puestos en producción y venta, y esto siempre bajo un estricto control veterinario.

¡Pero eso no es todo! Nada está listo. Cuando llega un pedido al laboratorio, se elabora, se amasa, se hornea, se seca, se glasea, se decora, se escribe.

Y al final se prepara el paquete, con calma, sin prisas. Cinta, etiquetas y luego el producto sale hacia el destino final, o nuestros compañeros de 4 patas, que estarán encantados.

Tartas de cumpleaños, Navidad, Semana Santa, eventos, productos continuos, productos personalizados, todo esto es Dolci Impronte®.

Recibimos elogios de todo el mundo todos los días del año, porque todos quedan maravillados con los productos Dolci Impronte®. Nuestras obras maestras están presentes en las boutiques más hermosas de Italia y Europa, así como en hoteles de lujo, restaurantes con estrellas y tuvimos el honor de servir al Palacio de Buckingham.

Aquí en Dolci Impronte Italia se reconoce la verdadera, la apreciada en todo el mundo, esa Italia de la que estamos orgullosos. Dolci Impronte es ilusión, profesionalidad, destreza manual, artesanía, creatividad, eso es lo que somos.

En nuestro equipo hay veterinarios, biólogos, químicos pero sobre todo muchos clientes y muchos amigos que participan cada día con su entusiasmo y sugerencias en nuestro hermoso trabajo.


How they are made? Here is the video for you.